FOUR BASIC PILLARS FOR A SUCCESFUL WEBSITE
By: Rafael Pérez / Jan 2019
A website can be as simple as a salute to the flag, or on the contrary, a powerful marketing tool that responds to a broader and integral strategy of the company and its brands. 
For the same reason, to be one or the other and before starting with its design and development, it must be clear what its use will be, what it is needed for and what is expected to be achieved with it. This will undoubtedly condition the strategy behind the site and the way in which the visitor will interact and respond to it.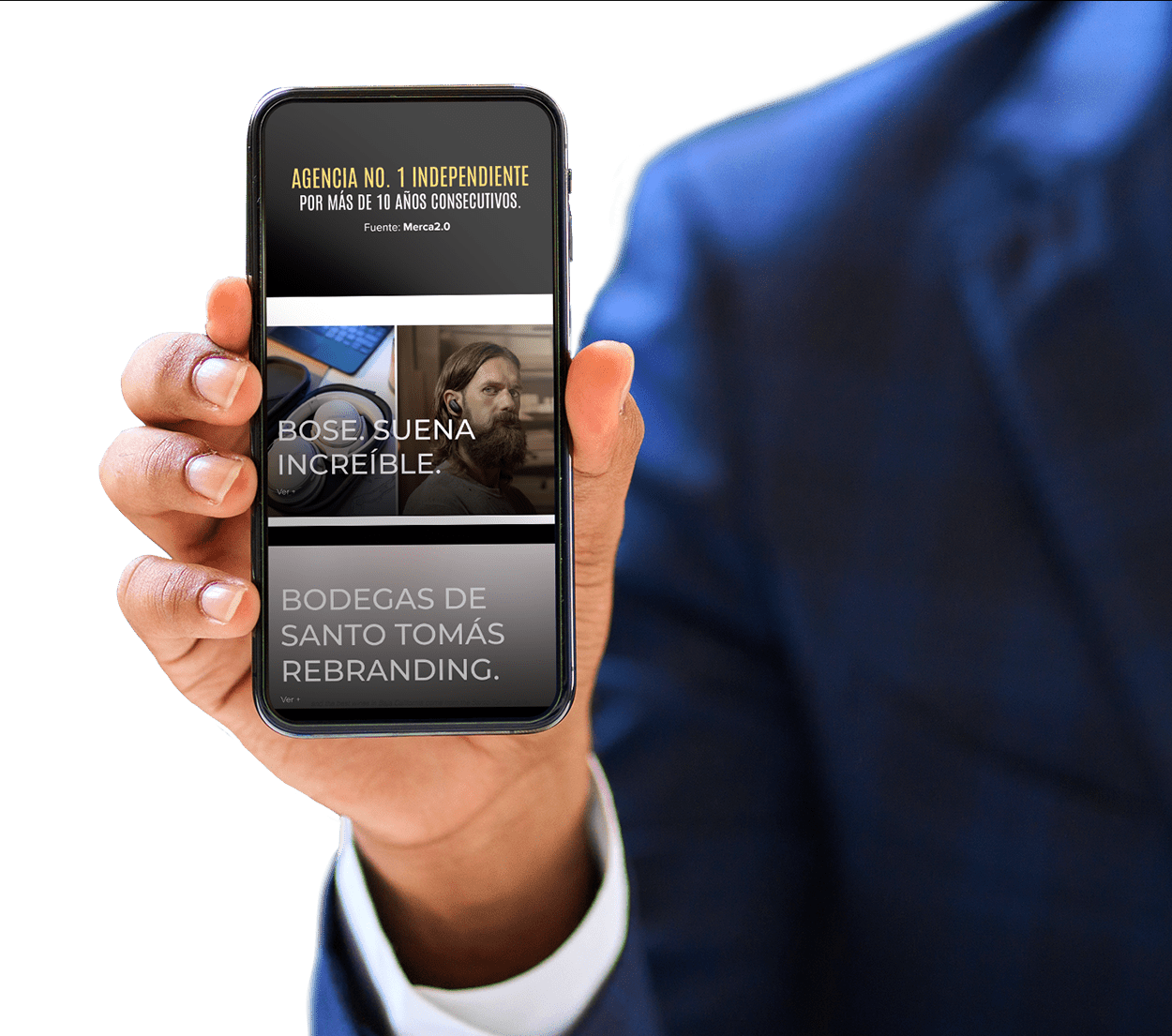 In our case, the objectives of our website are to inform about Ganem, how we think and how we do things in the agency, as well as to be in contact and establish a conversation with our targets, current clients, new business prospects and industry in general, but beyond its specific objectives, any website, to be successful, should be thought and designed taking into account four basic pillars:
a. Attraction – Through advertising we must generate interest that in turn, generates traffic and when visitors are on the site they must find content not only relevant but aesthetically appealing. In our case, all our social networks, besides establishing a dialogue with our targets, are constantly used to promote our site and it has a current, fresh and aesthetically appealing image.
b. Retention –
Through a technically optimized design and efficient servers, make the download of the site fast (standard 2 to 4 seconds). In our case, we have opted for a very user-friendly navigation, simple and with a speed that is within the standard.
c. Permanence – Make the visitor not leave the site without browsing it first and this is achieved by offering interesting and relevant content. In our case we look for it with a great variety of success stories of our clients published in a simple, very didactic way and we offer the opportunity to go deeper with more information if the visitor is interested.
d. Recurrence – Finally and if it is the case, do not forget a frequent visit strategy, in other words, make the users visit the site frequently. In our case we have opted for an interesting blog with practical content that can generate this recurrence and, if possible, a conversation.
And from a purely technological point of view, these are the minimum characteristics that we at Ganem consider a good website should have:
a.Designed in HTML5
b.Responsive for any type of screen
c. Optimized for mobile
d. Site with all necessary measurement tags… (GA, FB Conect, etc)
e. Indexed in Google
f. Enrolled in robots
g. Have Meta Tags
h. No Infinite Scroll
i. High quality pictures